Grappa
Tuesday 5th December 2017
Grappa is the most famous Italian spirit in the world, for many centuries it has been produced in northern Italian regions where you can find numerous distilleries.
This spirit is the result of the distillation of the grape skins, derived from the pressing of grapes during wine production.
Trentino is undoubtedly one of the most renowned and important regions for the production of this spirit and between the many companies available there shines Villa de Varda.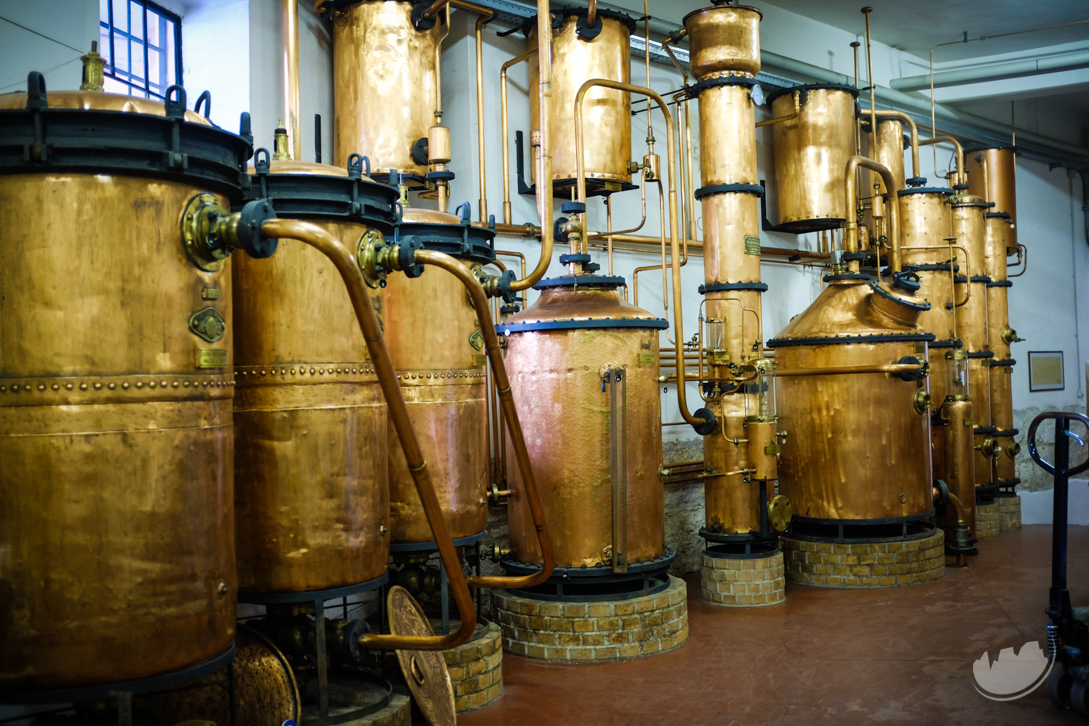 Discontinuous stills of the distillery Villa de Varda
This distillery is located in Mezzolombardo, in the "piana Rotaliana" region, and it is one of the oldest distilleries in Italy, the first documents are dated 1865. This company continues to be independent and family run, now under the guidance of Luigi and the sons Michele and Mauro Dolzan, who follow tradition and respect for the past, yet constantly look forward by using innovative techniques.
An example of union between tradition and innovation is their distillation unit, where grappa is born, built entirely in copper and made of six craft built discontinuous stills which are all interconnected. Thanks to this equipment the spirit is particularly smooth and clean and the aromatic compounds of the grapes can properly excel in the finished product.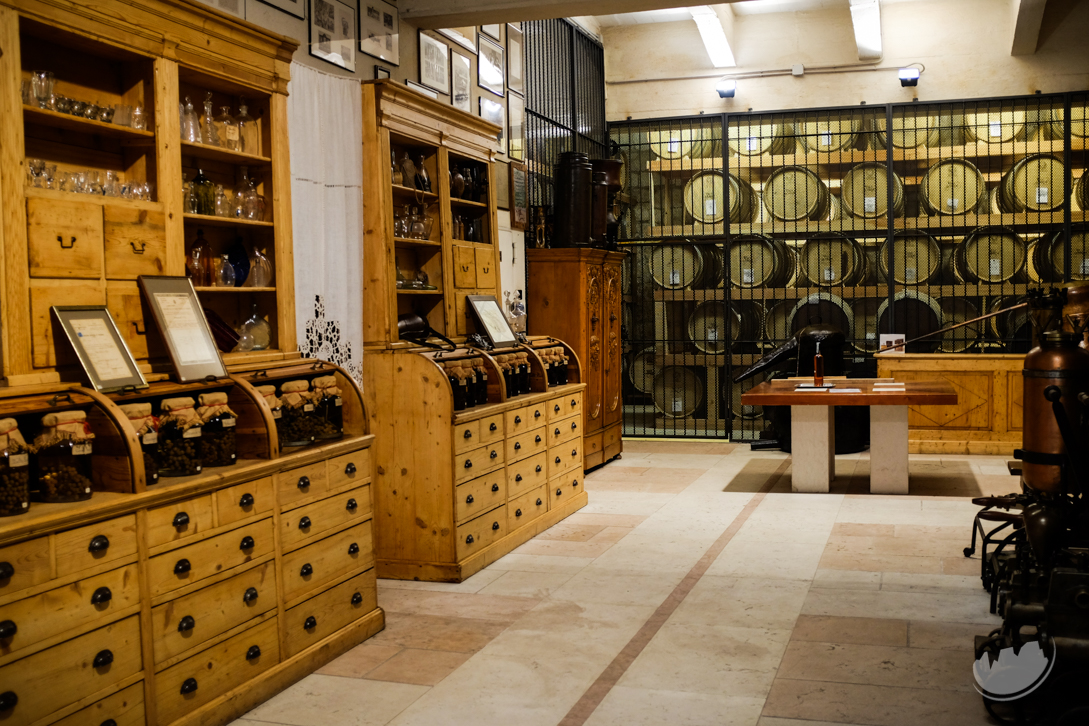 Grappa ages in small wooden barrels
Another peculiarity is the ageing of the grappa "riserva" for a minimum of three years in barrels made of durmast oak, acacia and cherry wood purposely built for the distillery by craft coopers. Some barrels, only used for the grappa riserva Vibrazioni, are built from spruce wood from Val di Fiemme, the same used to produce the famous Stradivari violins.
If you are still curious about grappa we suggest that you visit the distillery, a unique experience to discover this spirit in the place where it is produced. In the distillery there is also a museum dedicated to agriculture and distillation where there are 1600 different pieces on display, among which you will find old tools, antique bottles and documents.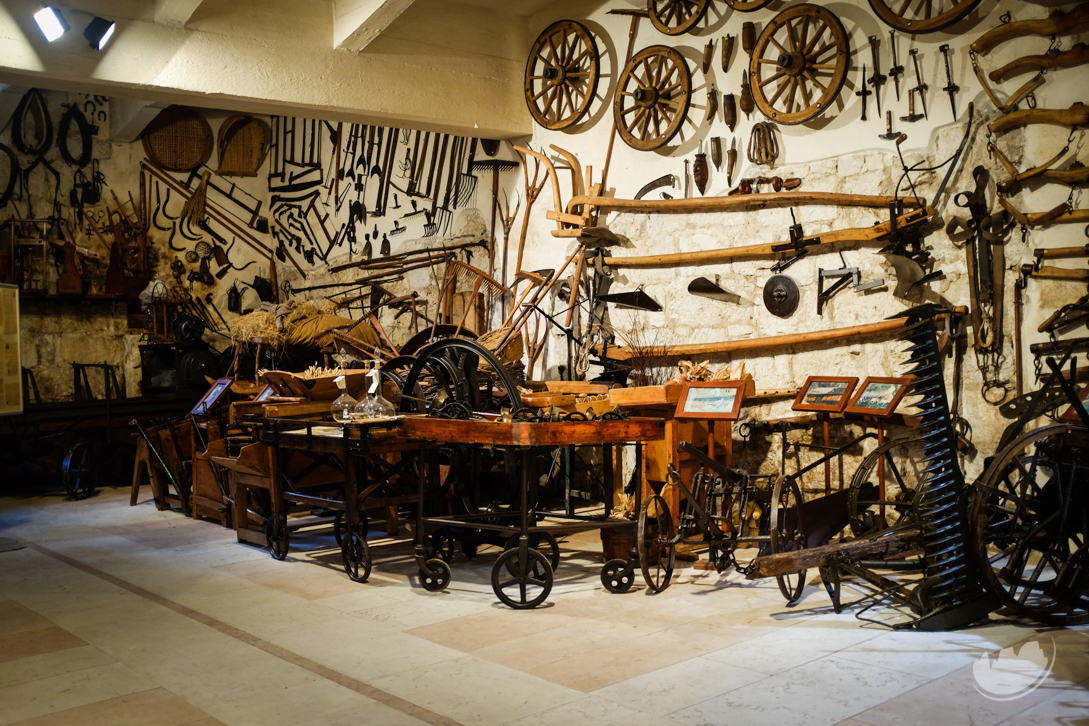 Tools on show in the museum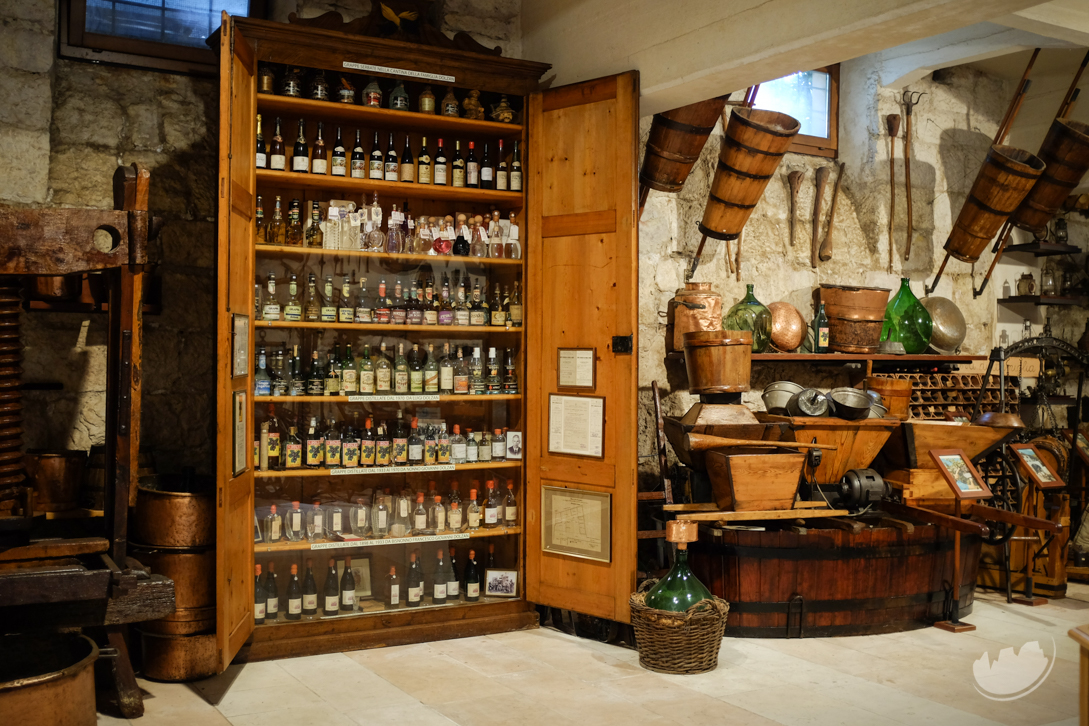 The collection of bottles of the ancestors
There is an ample selection of grappe, from white grappa which are unaged and produced from one single type of grape, to grappe riserva which age for a minimum of three years in wooden barrels, to the special riserva which age for a minimum of five and up to fifteen years. They also produce different types of liquors, we like the bitter Sancti Vigilii, dedicated to the saint protector of Trento and Moena, which is produced with thirty handpicked herbs and roots from the Trentino woodlands.
In our hotel bar you can find a wide selection of products by Villa de Varda, beginning this winter every Tuesday Daniel will organise, in a relaxed and informal setting, guided tasting of 4 grappe Villa de Varda. You will discover the history, production techniques and differences between all the various types of grappa.