Breakfast at Dawn | Passo Pordoi | Belvedere
Tuesday 29th August 2017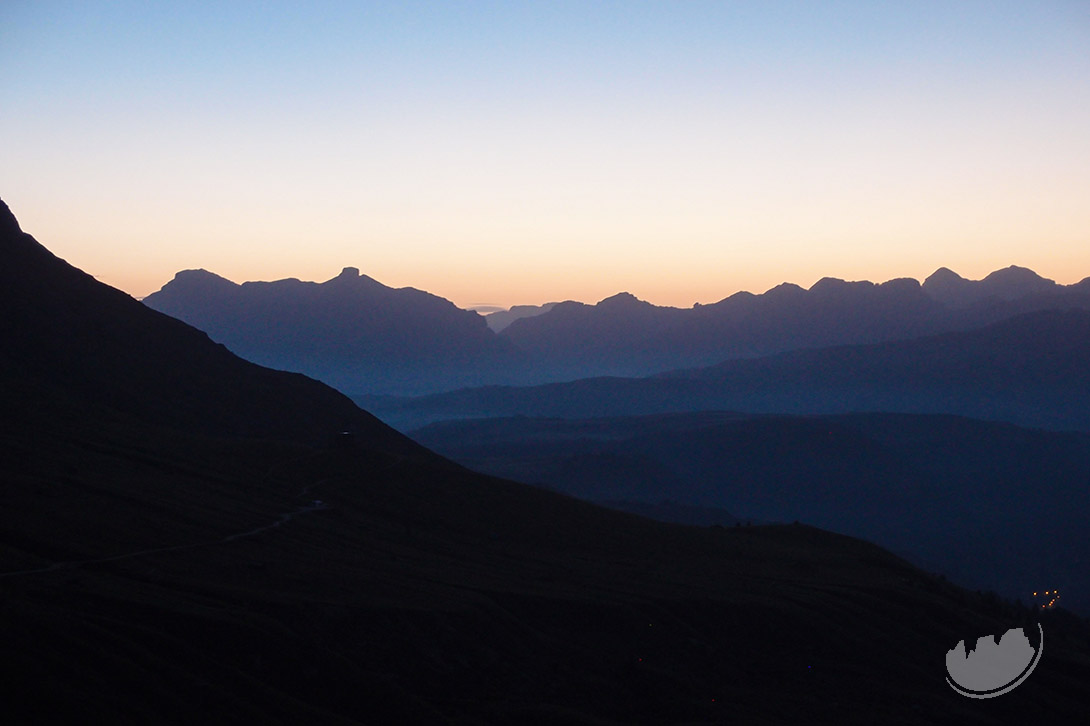 It can be difficult to get up at 4am but the experience of enjoying a breakfast like this is unmissable!
At 5am we meet our guide, Dino Davarda, at Passo Pordoi. Still in darkness we begin walking the path 601 that climbs behind Sass Becè and after a few steps we encounter a little chapel, built after an avalanche in 1937, which sadly swept away a group of alpine guides and ski instructors. We admire the chapel and keep moving as the first sunlight begins to show us the trail.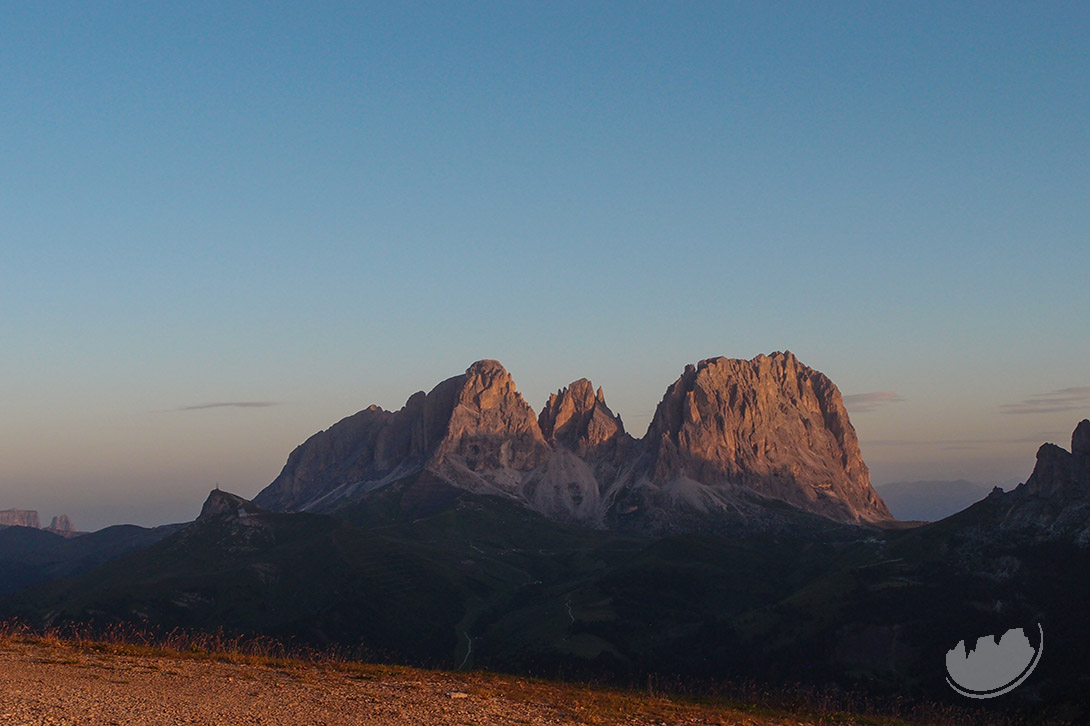 The path is easy and panoramic; along the way you can see beautiful views over the Dolomites, among which there is the Sassolungo group.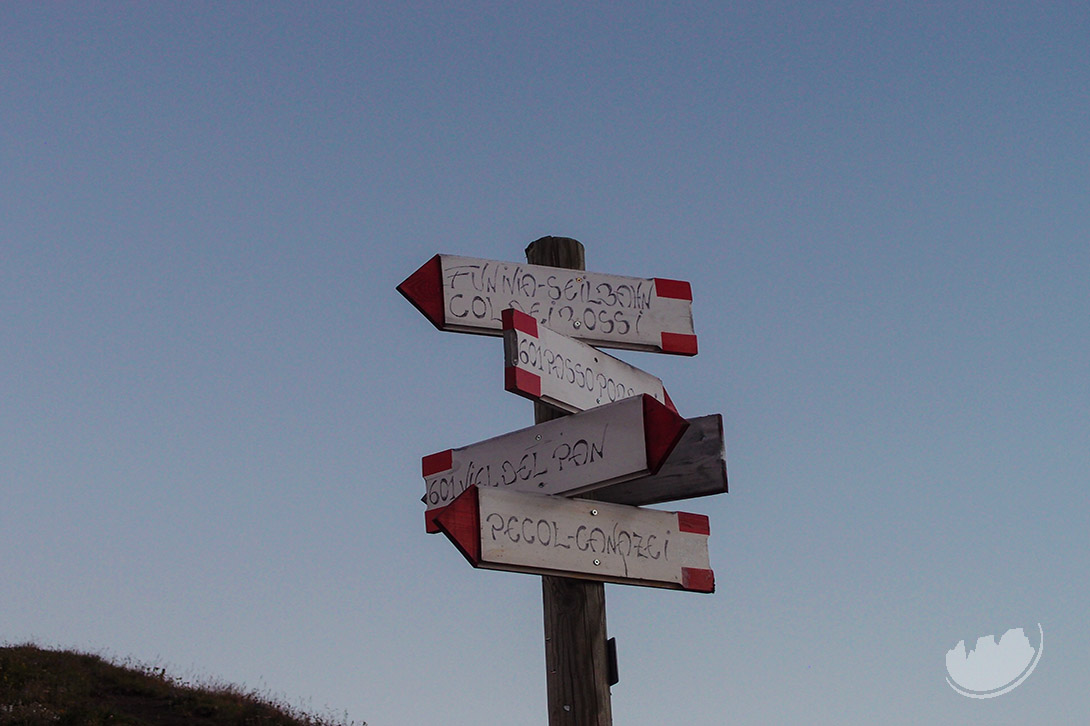 We easily reach the rifugio Sass Becè on the Belvedere Mountain and we wait for the sun to rise. We get our cameras ready, without clouds this wonder of nature can be truly spectacular.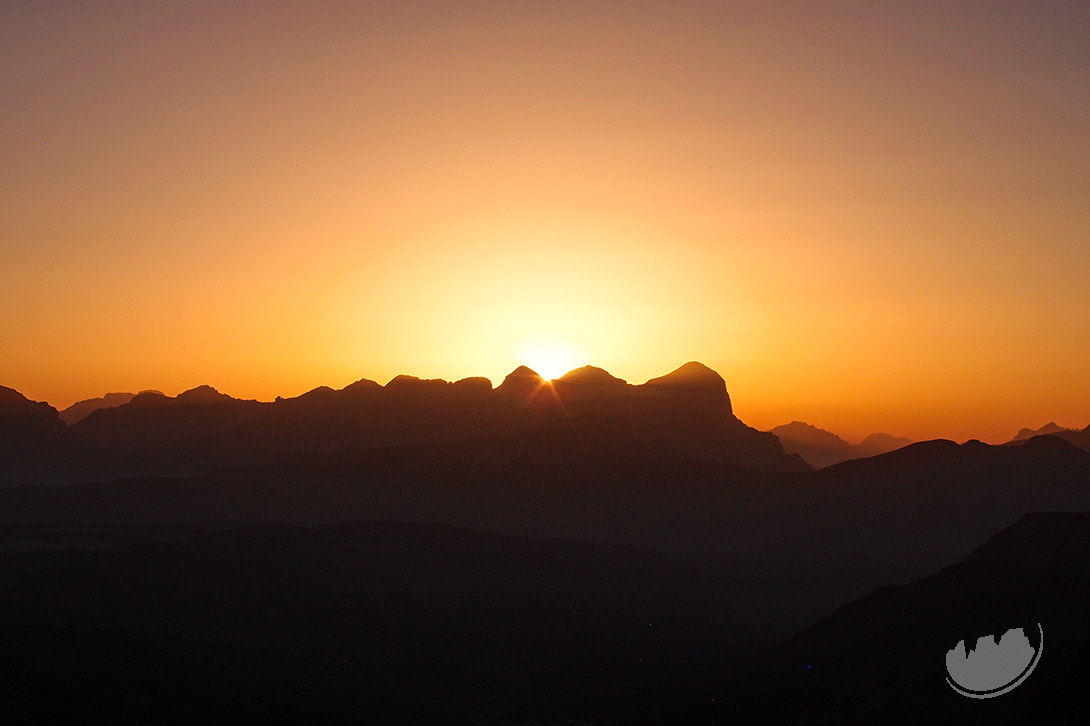 Afterwards, we go to the Rifugio Chalet Belvedere where the family Fosco welcomes us with a wonderful breakfast. Homemade cakes, brioche, buchteln, jams, Val di Fassa honey, sourdough bread, speck, cheeses, yogurt, berries and eggs!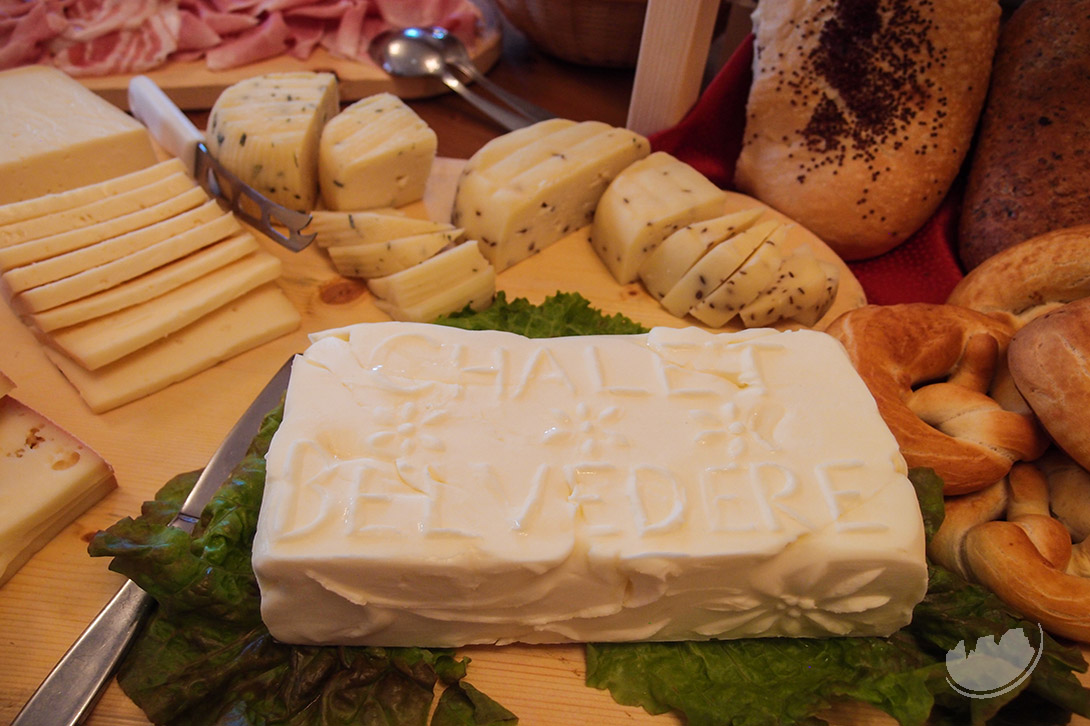 A rich breakfast at the Rifugio Chalet Belvedere
After a delicious breakfast our guide helps us to understand what we are looking at, the names of the mountains and the differences between the rocks, the Dolomiti Unesco world heritage formation and the alpine wild flowers.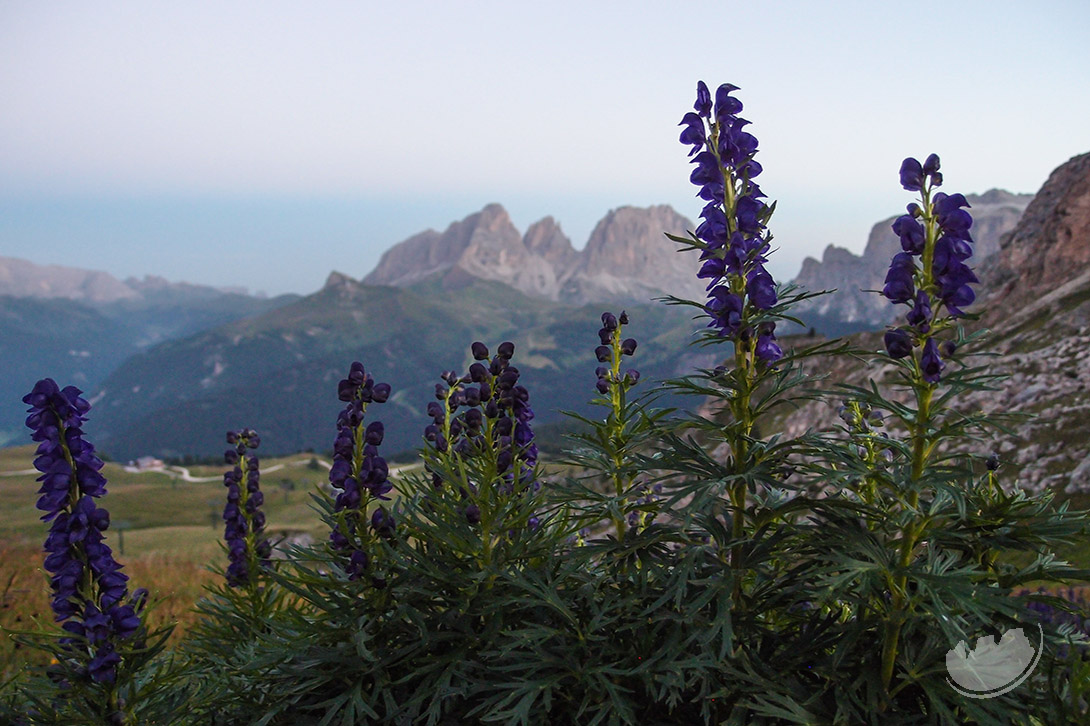 This is the "flower of the mother in law", Aconitum napellus, an extremely poisonus plant which name suggests may have been used to unceremoniously get rid of any fretful mother in laws :-)
At 8 o'clock the excursion is finished and we return to the car park of Passo Pordoi to kick off a well-energized day!
Our partner "Fassa Sport Check Point" organizes "breakfast at dawn" every Friday (during the summer) for our guests at the special price of € 18 (includes guide and rich breakfast).
 Other excursions:
 Excursion: Lago Fedaia | Porta Vescovo | Padon
 Classic excursion: Col Rodella | Sassopiatto | Val Duron 
 Classic excursion: from Gardeccia to Rifugio Vajolet | Passo Principe | Antermoia
 Hidden Treasures: the Butterfly path | Campitello | Pra Molin | Val Duron