Sport and Adventures in Val di Fassa
 
Sport Check Point is an association of sport professionals that organises many activities in Val di Fassa, there is something for everyone! 
Our hotel renewed the partnership with Sport Check Point also for the upcoming summer which offers our guests many activities both for adults and children for a discounted price.
Some of the activities are:
Trekking: accompanied excursions of different difficulty (easy, medium, hard) are organised every day, you just have to choose which one suits you better! (we strongly suggest you Breakfast at Dawn);
Mountain Bike: we are a bike hotel and we offer our guests many dedicated services and three FREE accompanied rides every week;
Vie Ferrate: an expert guide will follow you while you will face up your first "iron path", an exiting and fantastic experience with an extra touch of adrenaline;
Climbing: you can learn the technique and secrets to start to climb, both on artificial wall and on rock;
Labs: other activities are organised regularly, you may visit a farm at dawn, the children can build a shed in the woods and in the evening you can practise stretching and pilates exercises with a view of the Dolomites.
For more info check-out the full program
New Summer 2020, book online your activity!
Contact us to receive a PDF with prices of the complete program and any further information.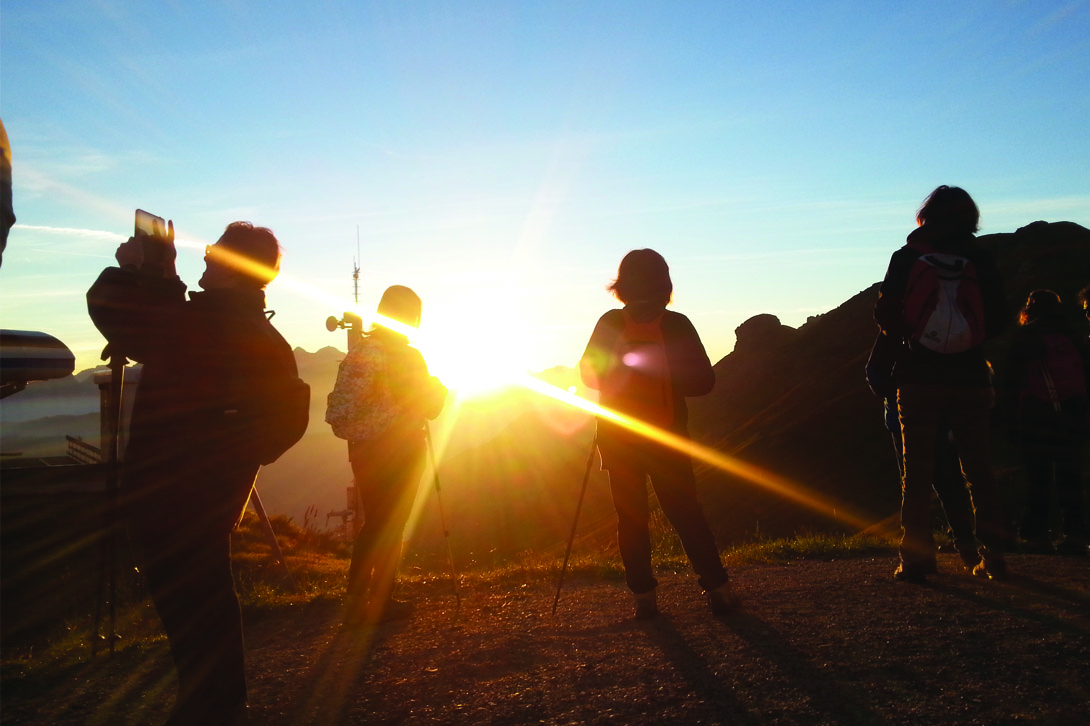 Breakfast at dawn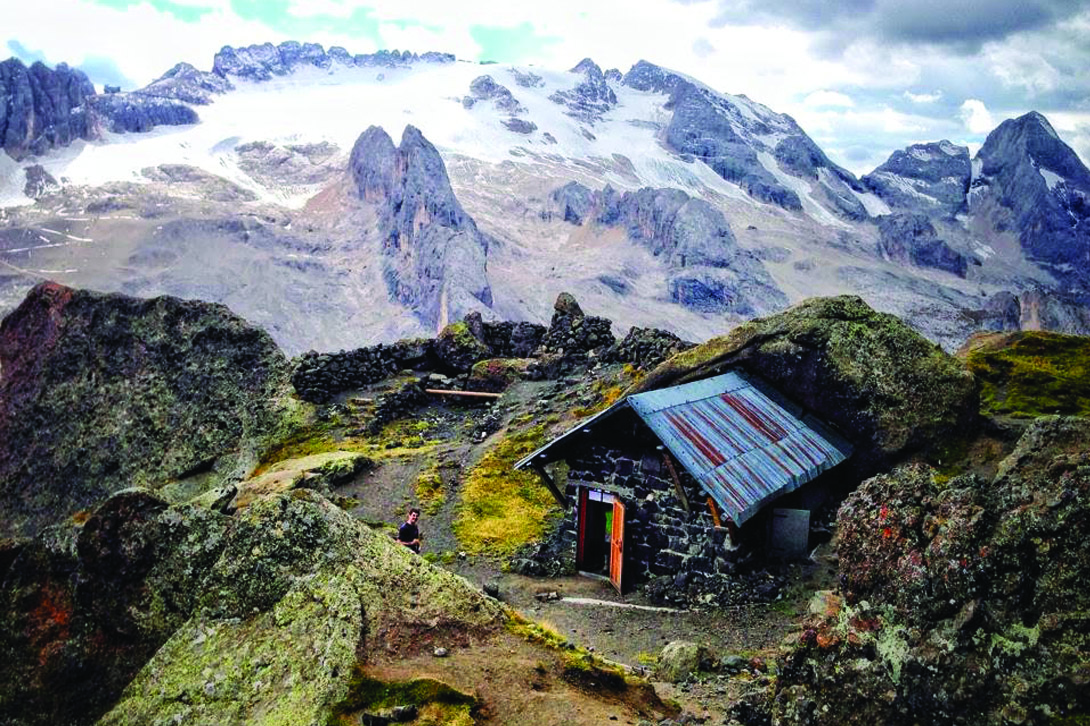 Excursion in the trenches of the Padon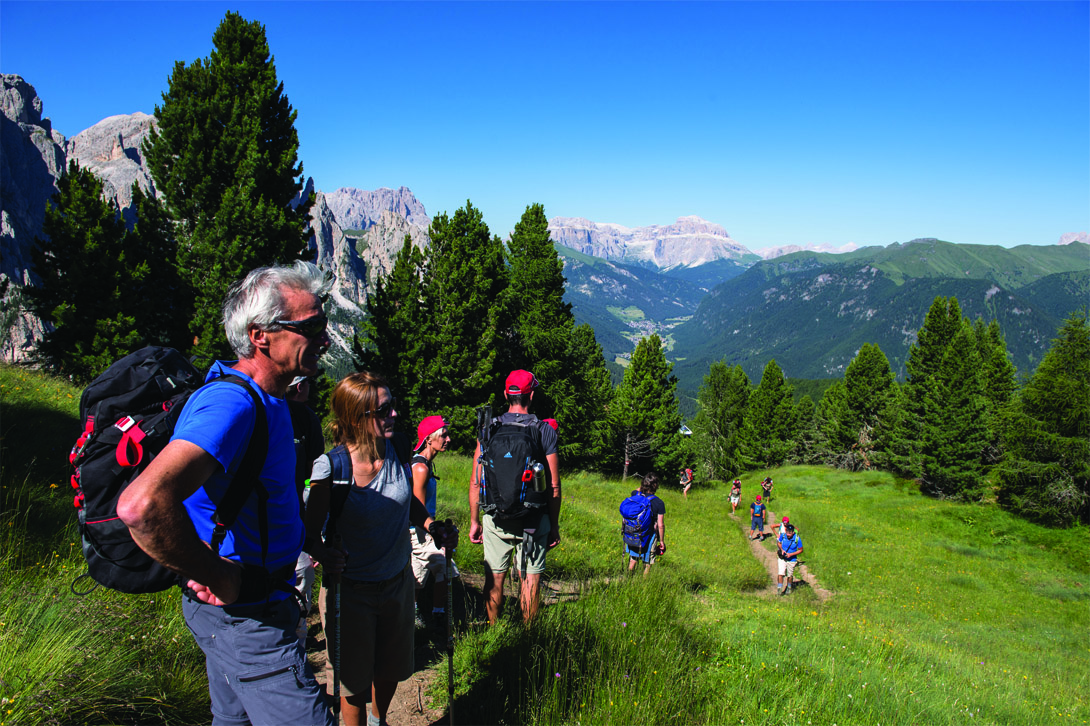 Accompanied excursions ideal for everyone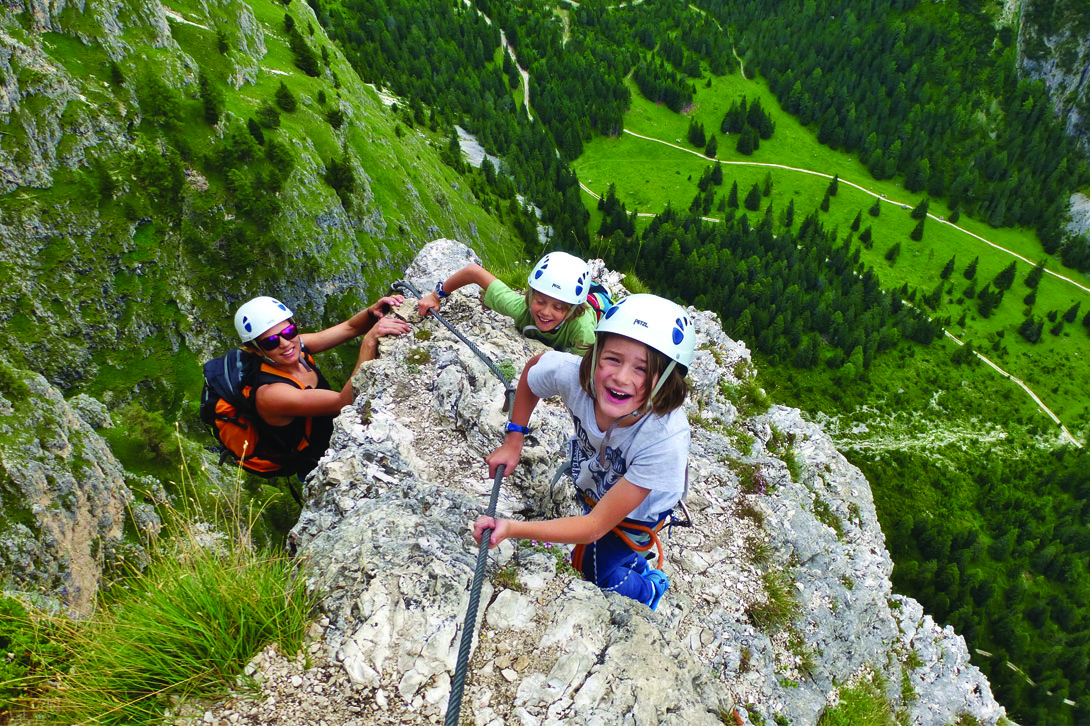 My first via ferrata, both for adults and children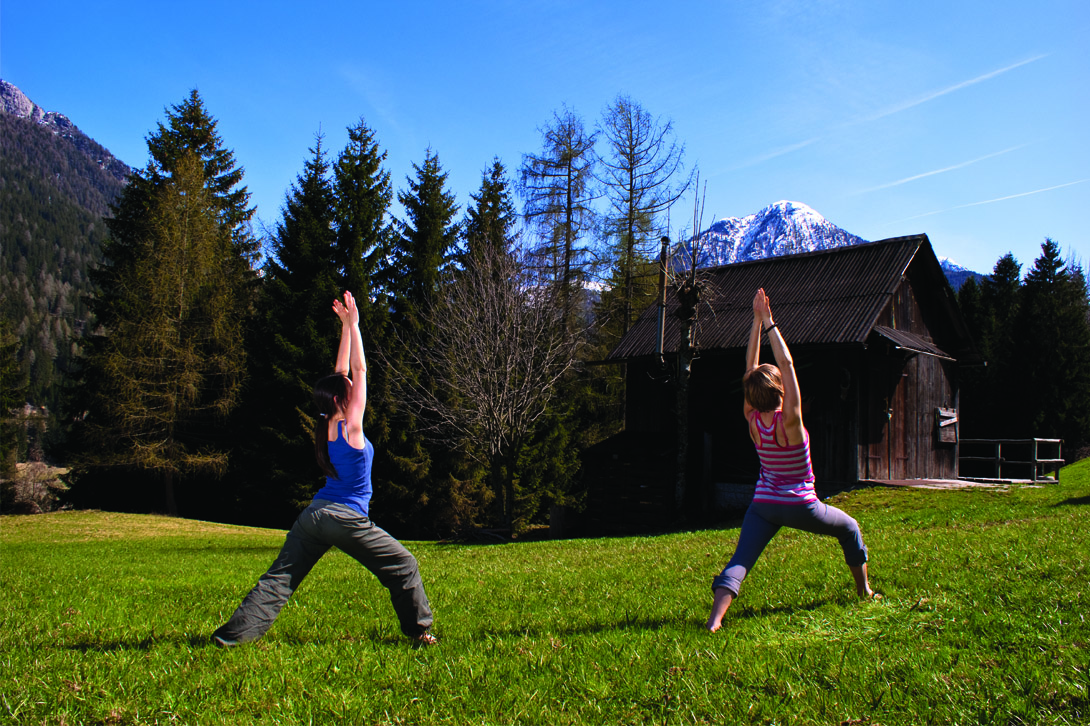 Yoga in the fields of Val di Fassa