Excursion: from Lake Fedaia to Porta Vescovo and Padon
Thursday 4th of July 2019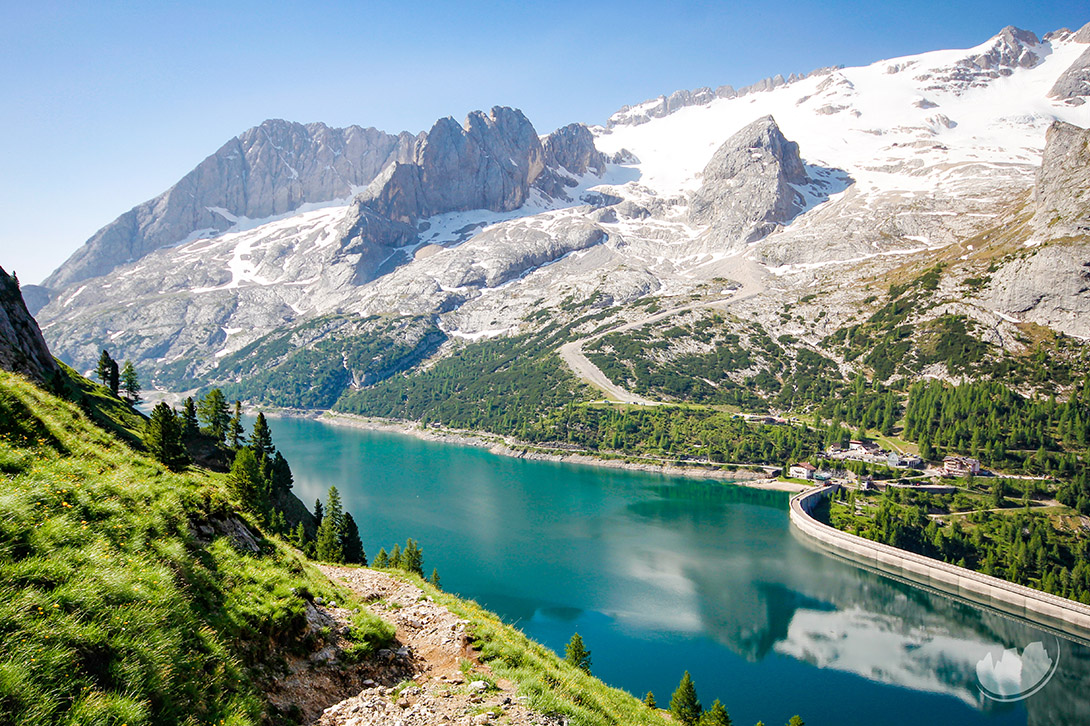 The beautiful view overlooking Lake Fedaia and Marmolada
-4 hours-
-Difficulty: medium
-Distance: 12km
-Vertical gain: 650m
This panoramic ring excursion around Lake Fedaia is ideal if you wish to see an expansive view of the Queen of the Dolomites 'Marmolada'.
You will begin your excursion from the north side of the dam, taking the first path no.698, where you will slowly climb through fields taking in wonderful views of the lake and the Marmolada Glacier.
The path is fairly easy to ascend, after about 400m of vertical climb you will reach Porta Vescovo where you can take a rest in the Rifugio Gorza observing the spectacular Sella group towards Arabba and Marmolada facing south. Once there you will see the cable car which arrives from Arabba, popular in the summer months with mountain bikers who make the most of the descending tracks back towards the valley.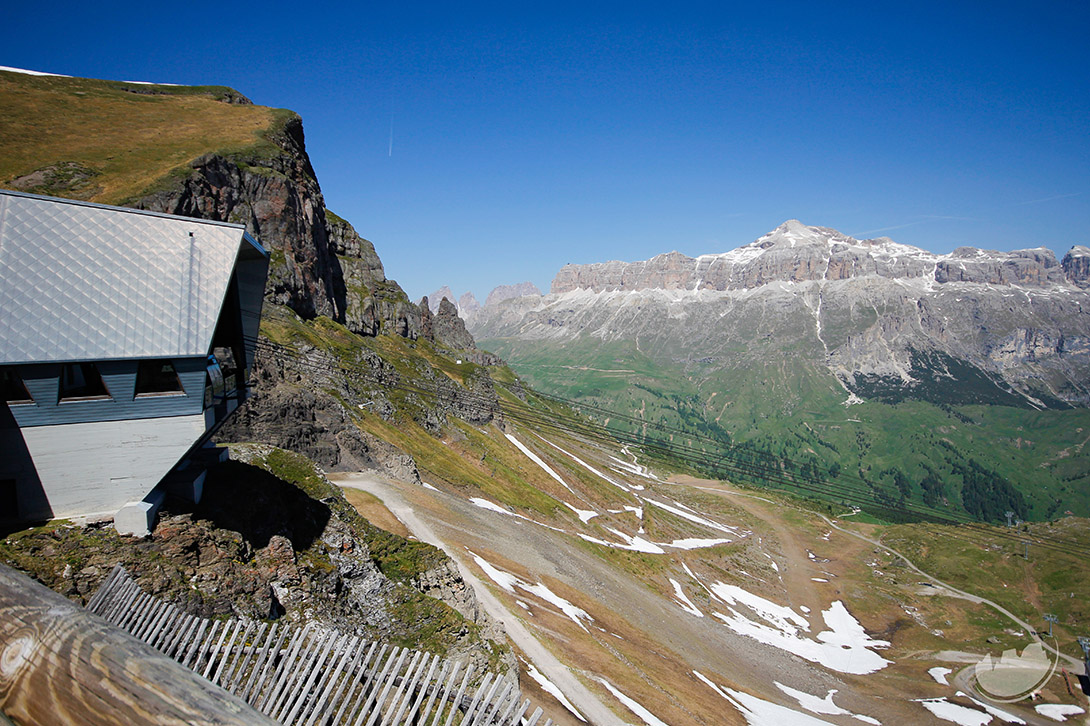 The arrival point of the cable car from Arabba and partial view of the Sella Group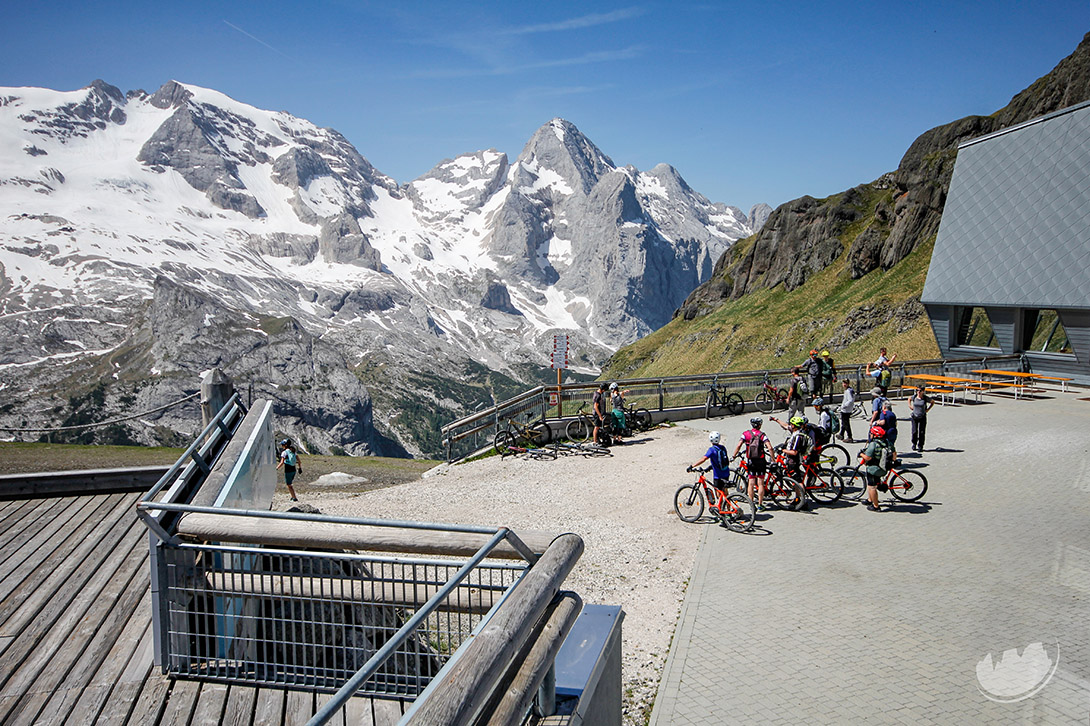 Mountain bikers taking in the view of the Marmolada glacier
At this point most of the uphill walking is done, the continuing path towards Rifugio Padon on trail no. 680 is a pleasant stroll through rocky fields with ever-changing views. For the most adventurous excursionists there is the Ferrata Delle Trincee, a pathway through the Austro-Hungarian trenches of the First World War.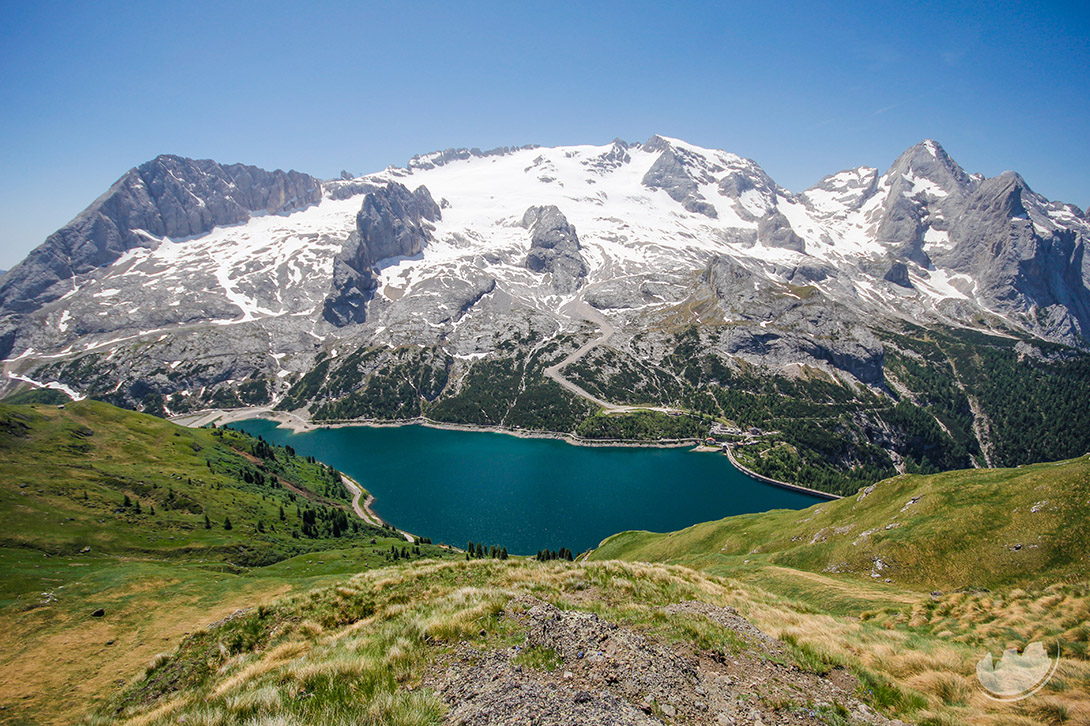 One of the stunning views over Marmolada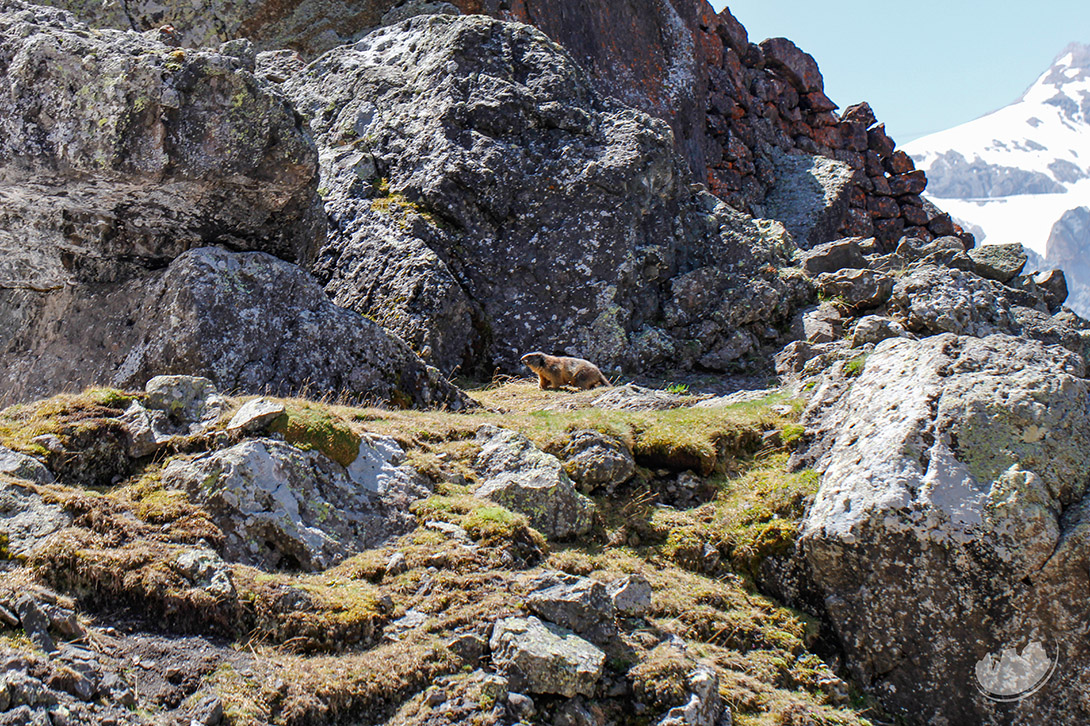 Marmot encounter during the hike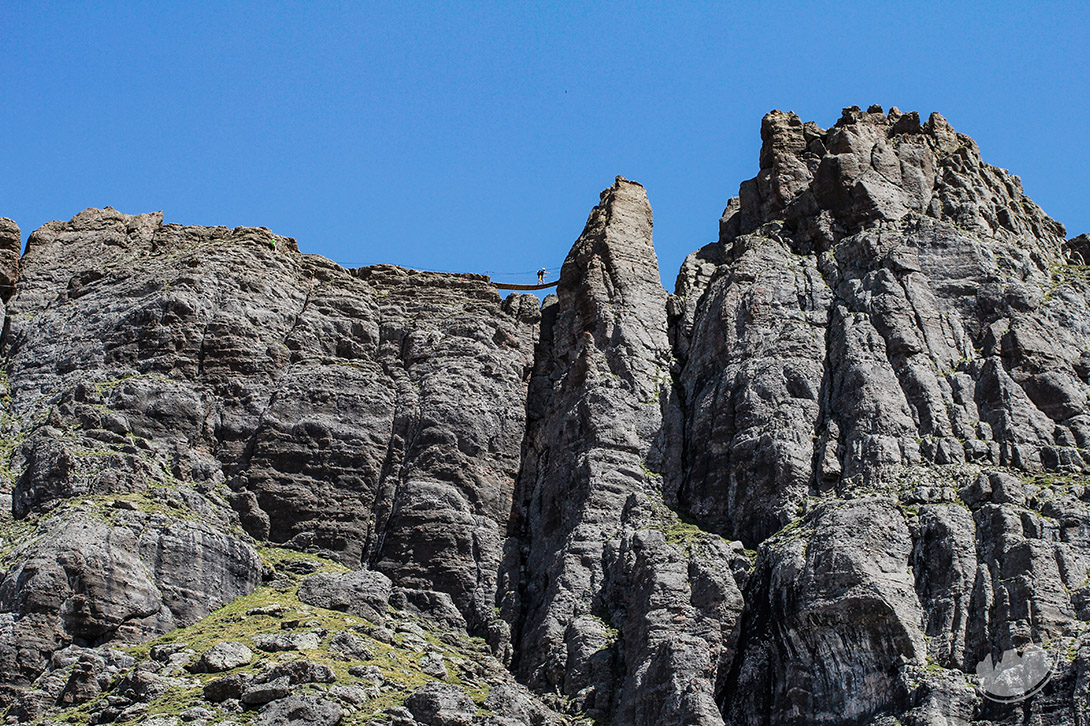 A Tibetan bridge part of the Padon ferrata 
Upon reaching Rifugio Padon there is the possibility to visit historical parts of the trenches, by taking a path which ascends towards the finishing point of the Ferrata. Alternatively Sport Check Point organise tours with the local Alpine Guides to visit the trenches wearing headlamps.  During the First World War this area was the backdrop to the conflict between the Austro-Hungarian army in Trentino Alto Adige and the Italian army in Veneto. Amongst the varying mountains of Val di Fassa there is the opportunity to visit numerous trenches used by the soldiers.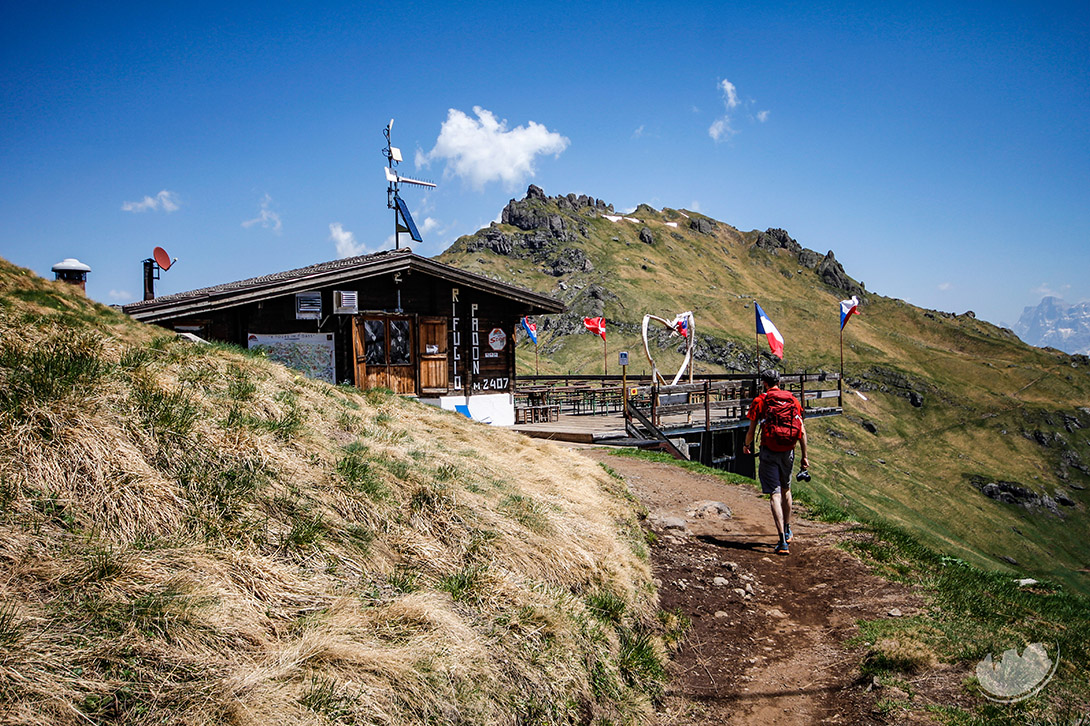 Arriving at Rifugio Padon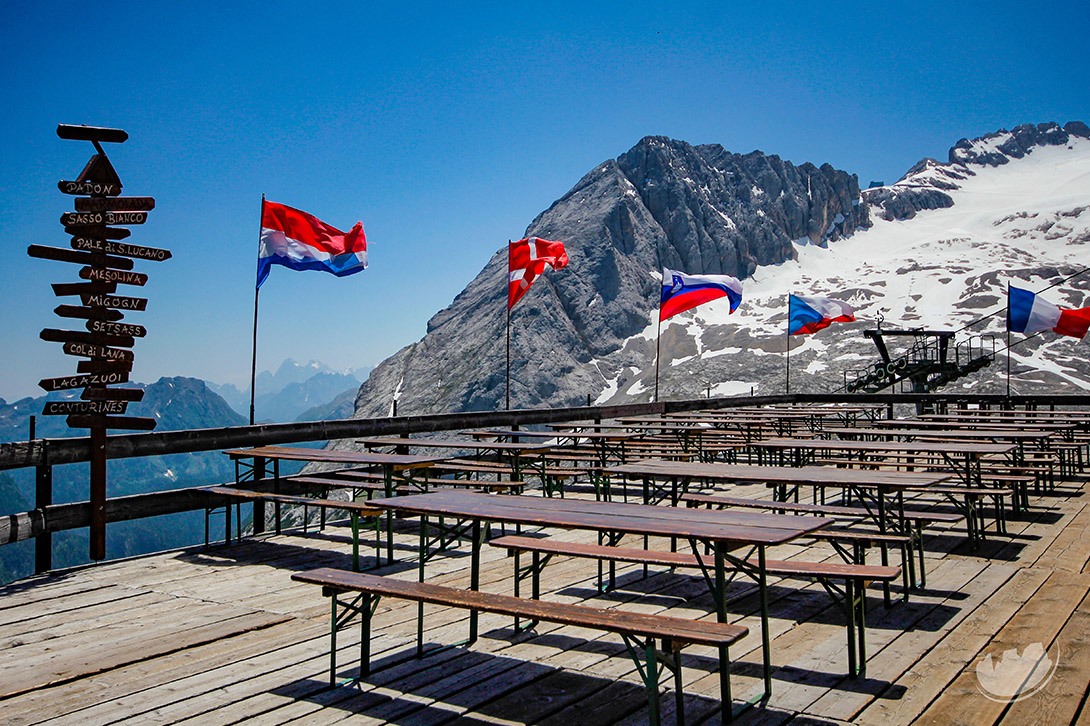 The terrace of Rifugio Padon
After a rest stop in the Rifugio, you continue on the wide path which descends quickly back towards Passo di Fedaia.
Upon reaching the bottom there is an old road on the southern side of the lake which takes you back to the dam where you will find many rifugi and bars. On a hot day the lake looks very inviting, but unfortunately swimming or paddling are prohibited as Fedaia is in fact an artificial lake.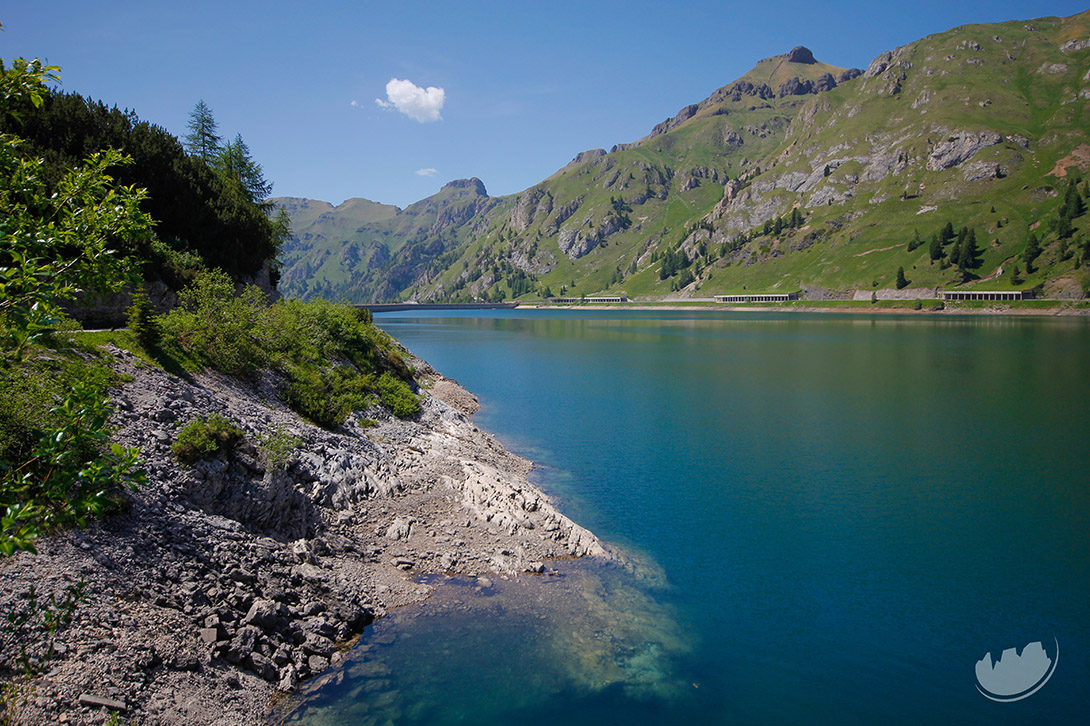 Lake Fedaia in the sun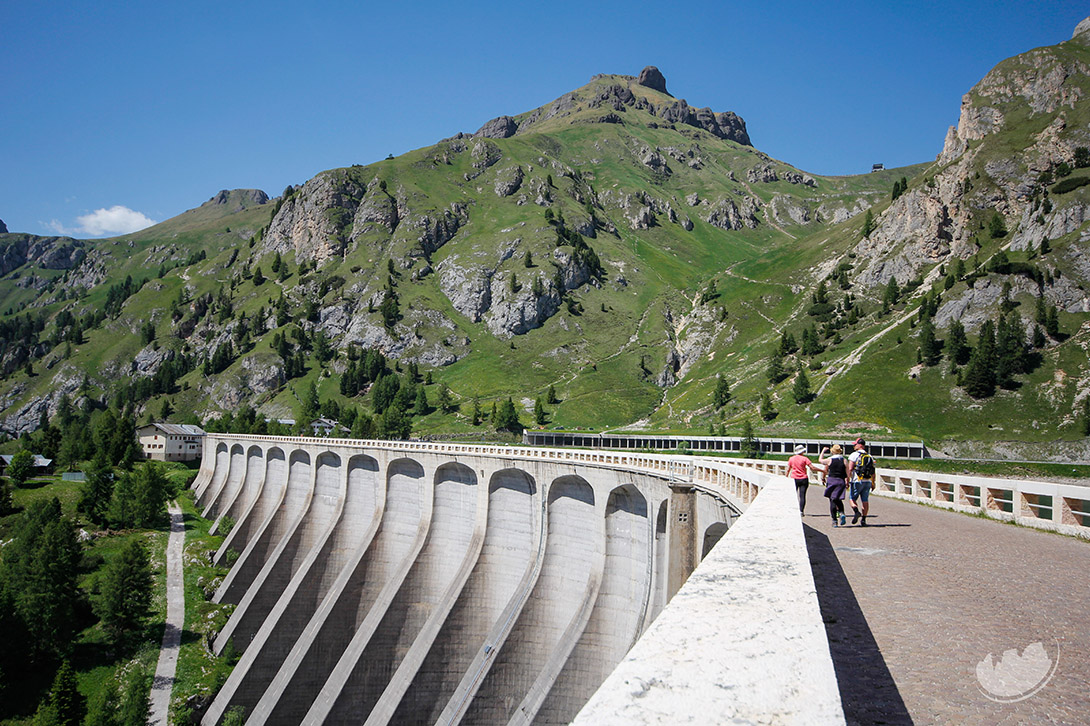 The dam leading back to the starting point, on the top right hand side you can see Porta Vescovo
We really enjoyed this excursion, ideal for a quick hike through open fields with some not so busy paths. We hope you'll enjoy it too!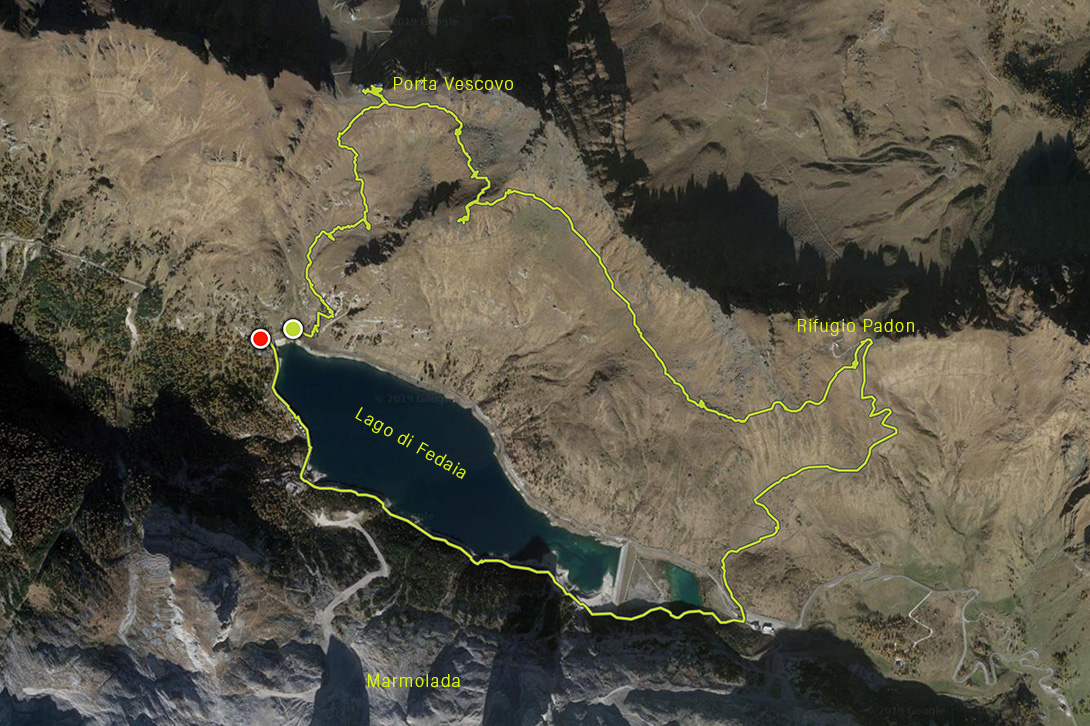 Map of the excursion
 Other excursions:
 Classic excursion: Col Rodella | Sassopiatto | Val Duron 
 Classic excursion: from Gardeccia to Rifugio Vajolet | Passo Principe | Antermoia
 Hidden Treasures: the Butterfly path | Campitello | Pra Molin | Val Duron
 Events and activities: Breakfast at dawn | Passo Pordoi | Belvedere